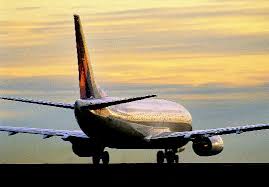 Firstly, Happy New Year to all. I hope that you will all have a fantastic year and that it will be full of laughter, good health and happy times!
Now to the meat of the post. Instead of doing the 'Best of 2006' that has appeared in every newspaper and on every radio station in the UK since around mid-December, I've decided to do the 'Best of double-o seven'. Basically my plans for this year.
First thing in '07' is to get over this hangover from NY Eve 06. Ouch! 10pm and still suffering!
Let's start with January: Company Christmas party in mid-January. Us hospitality types always have late Christmas parties so that you office types can enjoy yours in December. After so many years in the trade, I'm quite used to it. And surprise, surprise, the theme is 'James Bond'. The first of many such theme parties I imagine. (Get it Bond – 007 – 2007?) OK, so maybe you're brighter than I give you all credit for!
The next big thing in January is my trip to South Africa. I haven't been home in 5 years and I can't wait. I am literally counting the days! 21 more to go!
In February, while I'm still in SA, my brother is getting married. The tight arse has finally decided to pop the question and settle down. Another highlight of 07!
March brings my birthday which means another short trip. This time the destination is Estonia. Tallinn to be exact. For those who don't know where that is (Cuz!), click here. It will be a 3 day trip.
April brings another holiday. A 10 day cruise around the Southern Carribbean. This will take in the islands of St Maarten, St Lucia, Barbados, Martinique, Tortola and the Bahamas. We also get to visit Miami and Fort Lauderdale while in the US. We will be travelling with all the in-laws and family: father, mother, brothers, sister.
April is also Joshua's first birthday! We will probably celebrate this on the cruise with the family and his little cousin whose first birthday is also in April.
For now, May is the quiet month. Nothing planned as yet. I'm sure I can come up with something.
June is when it all really starts to happen. On June 30, I plan to pack up and ship out. That's right, emmigrate! By mid-June our belongings will be packed, placed in a container and sent to Melbourne, Australia. On June 30th, we board the plane for New York.
The first week in July will be spent in New York. The 4th of July will definitely be a highlight. We then head north to Niagara and the falls. From there we're off to Toronto, on to Boston then back to NY. From NY we fly across to Vancouver for another few days, visiting Seattle, Vancouver Island and Whistler (where I hope to do some mtb riding!)
After Vancouver we will either head south to Vegas or LA (depends on the cash at this stage) before our final flight home to Melbourne.
This is where my plan sort of ends. From August I will have to play it by ear. Find a job, buy a house and a car. Maybe think about expanding the family a little more. Who knows.
An eventful and exciting year for us. Let's hope that it all works out.
Chat soon,
DelBoy